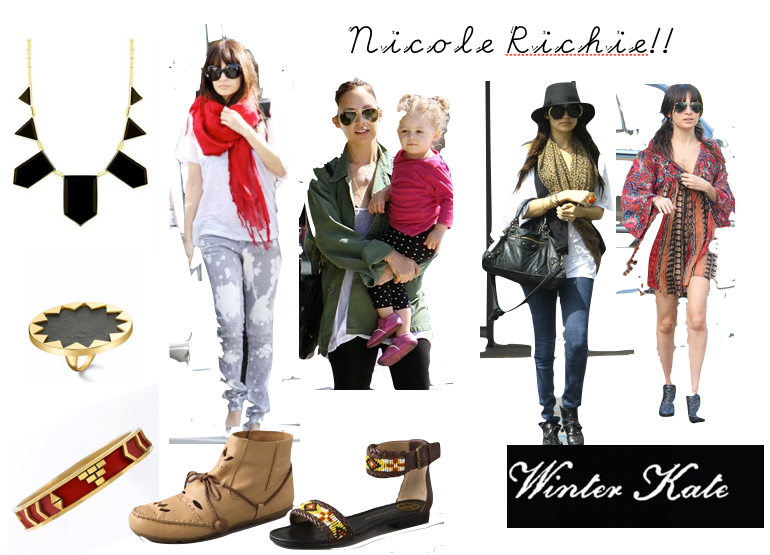 We LOVE
Nicole Richie
!!
Everything of her just inspires us!
Her style, her clothing line, jewelry line, shes such an entrepreneur and we love that!
These are a couple of her jewelry pieces from House of Harlow and she is also wearing some of her Winter Kate collection and the shoes are too DIE for!!
these tribal sandals and moccasins AHHHHH! :)
don't you agree??
we would LOVE to incorporate some of her jewelry and shoes for our next shoot hopefully in the future :)!!
Winter Kate is such a hippie, vintage inspired line and come on WE LOVE THAT!!
GO NICOLE RICHIE! we ♥ you and you are our obsession and inspiration!
xoxo
SDVTG