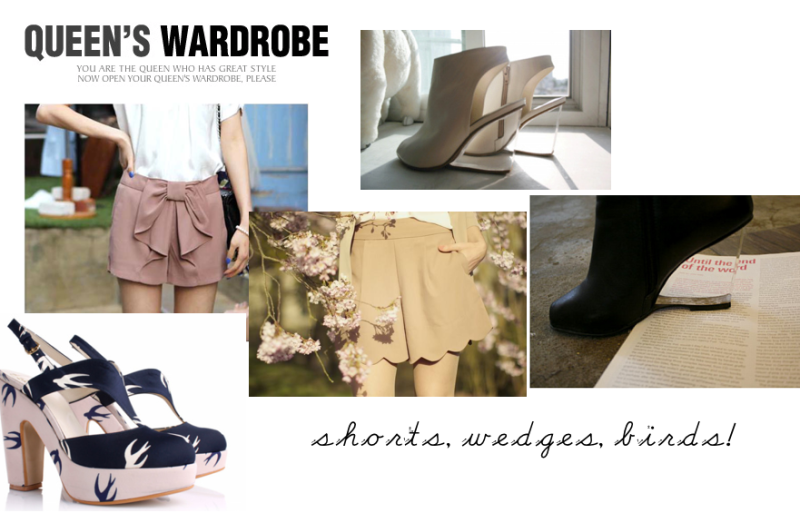 NEW SHOP FINDS wohooo! we LOVE shopping
We were going through some awesome blogs last night!
and we just fell in love with this store
QUEENS WARDROBE
WOW!!!
awesome awesome trousers and their shoes are TDF!!
pricing ranges from $40-$200 and their clothing is just too cute!
Here are some of their items..
the shoes in the picture have this awesome clear wedge Oh MY for $185 they have them in Ivory and Black!
and those bird Miu Miu inspired shoes! DIED
and those shorts are soo cute right???
Check them out and SHOP!
Queens Wardrobe
oxox
SDVTG