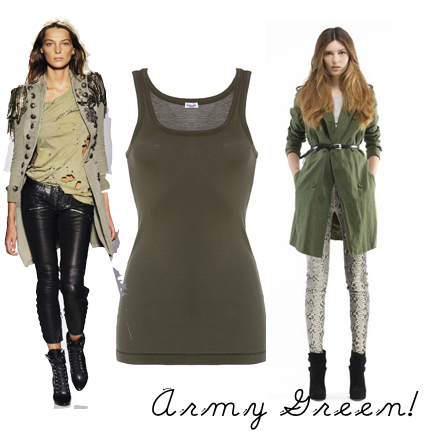 Inspired by
Balmain
here is a tank from splendid and Tee by Balmain!
We are ♥ with Army Green color items!
We are incorporating awesome army green tees to our NEW collection!
You know we are always coming out with different small collections..
NEW shredded tees in NUDE, ARMY GREEN, and BLUE coming soon
what other color tees and tanks do you dolls think we should have???
AHHH love you dolls!
CANNOT WAIT TO SELL THESE AWESOME ITEMS!!
xoxo
SDVTG