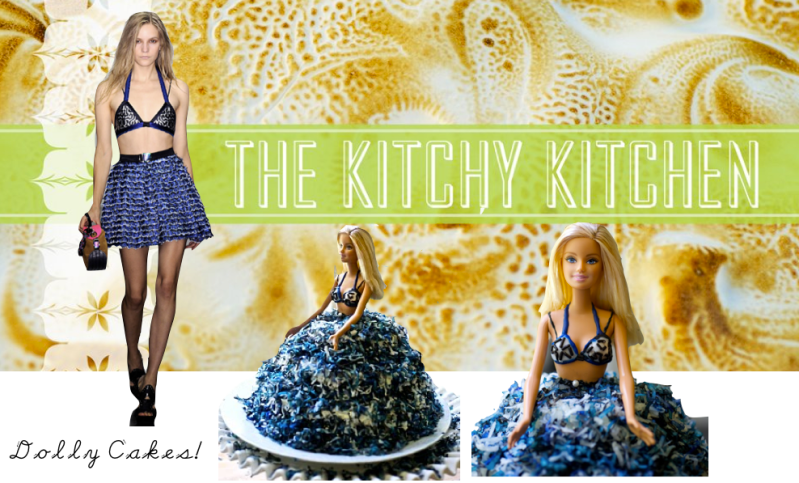 We are in ♥ with
The Kitchy Kitchen
BLOG!! its so awesome and so much amazing easy 30 second recipe videos. But what really caught our eye is her
DOLLY CAKES!
. An amazing Barbie with an amazing outfit made of CAKE!!!
Who started
The Kitchy Kitchen
is Claire Thomas.
She is sister with Amanda Thomas from
LUVAJ Jewelery
. This dolly cake is inspired by her favorite designer, Proenza Schouler from their Spring 2010 collection.
Claire talks on how she got started and the whole creation behind her dolly cakes!
The Dollycake from Claire Thomas on Vimeo.
ENJOY
xoxo
SDVTG