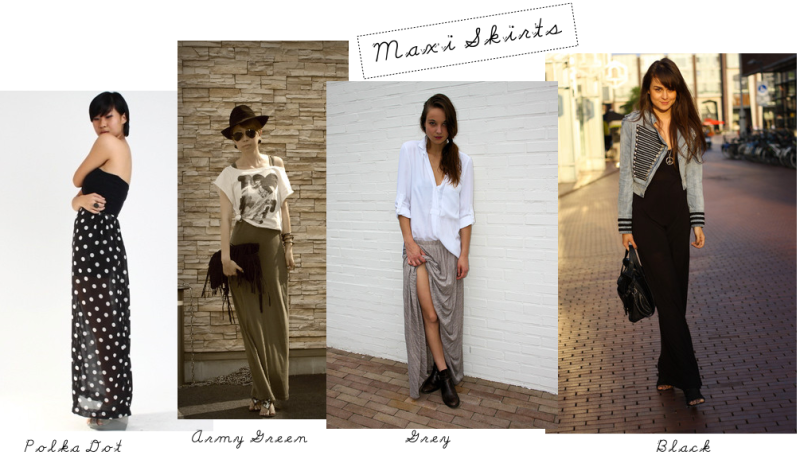 Pictures courtesy of Lookbook.nu
We are so in love with Maxi skirts and they inspired us to make some Long Maxi skirts for our new collection for fall! we are always making new designs, new items, and well their all coming to the new website launch! are you dolls excited??
We are nervous, excited, freaking out that this site will be a HIT!
We are still not sure if the site will launch next week but if that's not the case then for sure the first week of September. We have a lot of fabulous FALL and some SUMMER items ;)
We are loving these Maxi Skirts, picked out the best skirts from lookbook.nu and we are in LOVE. Polka dots skirts, Army green Skirts and your basic grey and black skirt are just in our top list! and we forgot to add the LEOPARD SKIRT which btw thats what we are making ahh SHHHH lol
XOXO
SDVTG