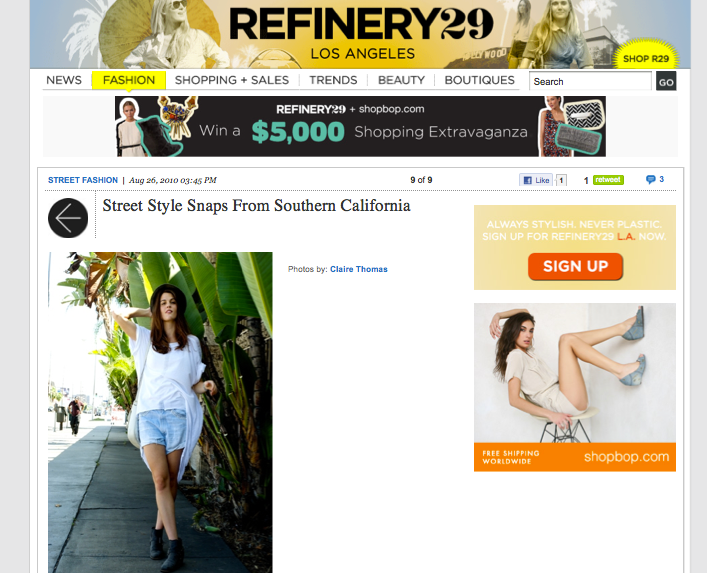 Click on the picture above to take you to the looks!!
we are in ♥ with
Refinery29.com
so much good ggooood stuff! such a great site!!
They have this section about awesome street style looks, and they did it in L.A, California and one of our tees is ON one of the gals looks :)
Which by the way LOVE IT! She paired our Kukkoon Line Tee in White with some vintage cut off shorts, black vintage combat boots, a cute vintage purse and black hat!
DO YOU LOVE? we do!! so casual but yet so chic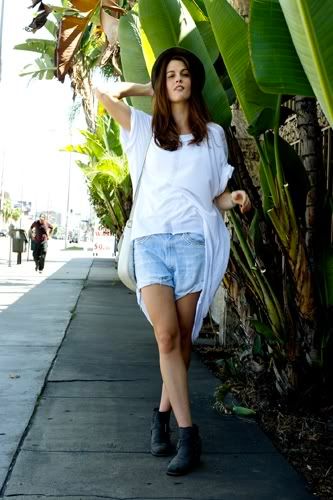 Enjoy!!
xoxo
SDVTG