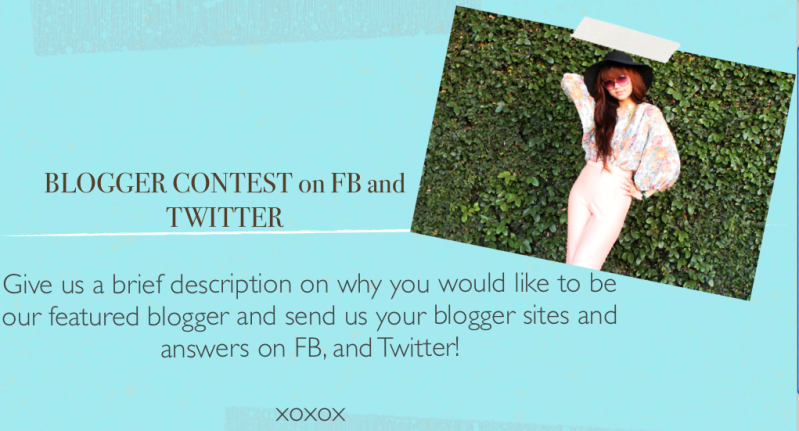 We are launching our new site and would like to give the opportunity to an awesome, chic, trendy, fun BLOGGER to be featured in our blog/site!!
we will be giving an awesome PRIZE and you will be featured in our site, and pick out your fav merchandise from our new web launch!!
If you would like to enter, here is what you need to do!
1. Add us as a friend on Facebook or follow us on Twitter
2. Tweet us or send us a comment on Facebook and tell us your link to your blog and a brief description why you would like to be featured
3. after you have done all that YOU ARE ENTERED!
we will review everyone who entered and the best blogger with the BEST blog and style will be picked!
SO WHAT ARE YOU WAITING FOR ENTER NOW!!!
this goes to all FEMALE and MALE BLOGGERS!
xoxo
SDVTG