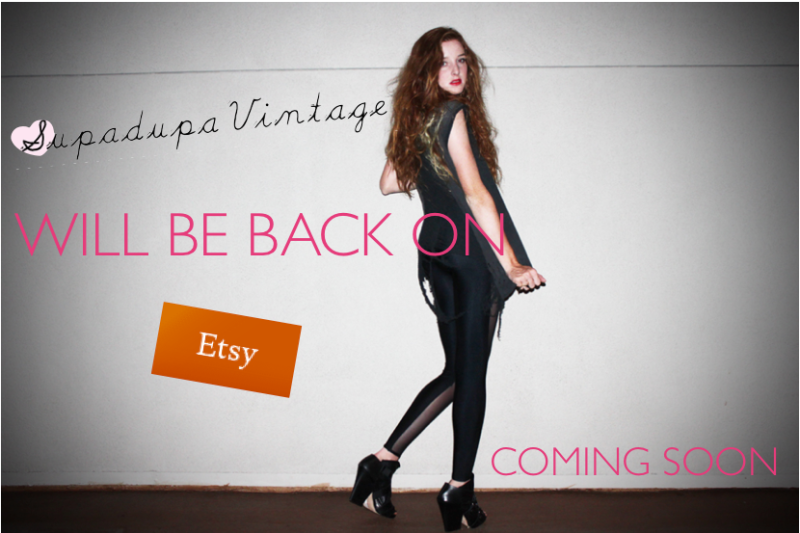 DOLLS!! GREAT NEWS! Supadupa Vintage will be back on Etsy! Yes you heard right.
We just thought that it will be a great step forward just because we did have a lot of fans on Etsy! We miss it and SDVTG will be back selling our amazing shredded goods.
And no worries we will still have our shop, but we will have an extra shop also for all of our Etsy fans!
OUR ETSY SHOP will re-open this weekend!
STAY TUNED!!!!!!!!
xoxo
SDVTG