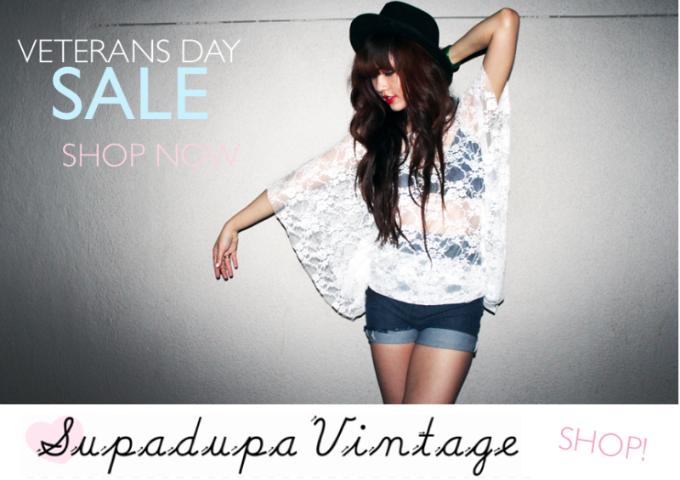 Hey dolls!
We are super stoked to bring in some amazing NEW items to the shop!
Great chunky sweaters, dolly dresses, ponchos, capes, I mean you name it!
Super sorry for the delay on all of our FALL and WINTER items!
we have been super busy and hope everyone is more EXCITED than disappointed.
We want to bring you the best vintage pieces and new designs!!
BUT for now! we are having a mini VETERANS DAY WEEK SALE!!
SHOP for sunglasses, and some vintage pieces.
Take a look of whats in the SALE SECTION:
SALE!!!
XOXO