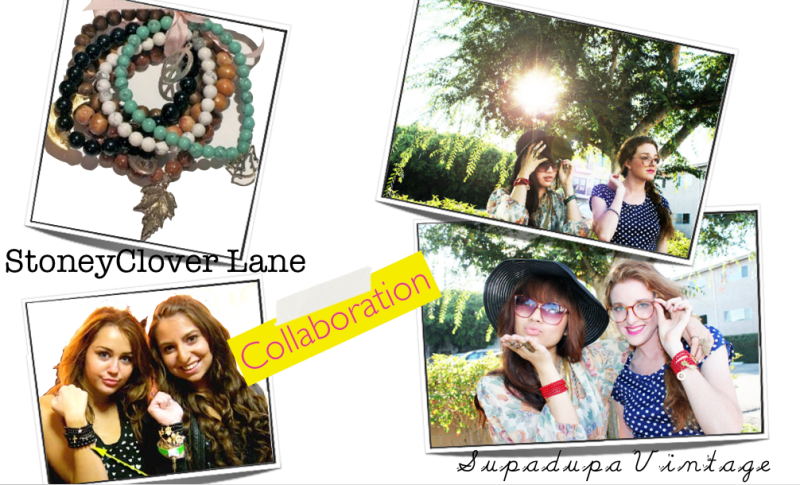 We have been talking about collaboration for a really long time for stoney clover lane and its actually going to happen. We are so stoked to release these set of new bracelets and charms. We will not be selling them at out store but you can purchase the sets at stoneycloverlane.com around august/September.
The awesome girls Ken+Lib did a cute collage for us and thought we would do the same since we love and support their work.
we hope you enjoy this collage and stay tuned for these up and coming bracelets!!!
P.S. we cant say what the charms are yet but you will see soon!!
xoxo
SDVTG