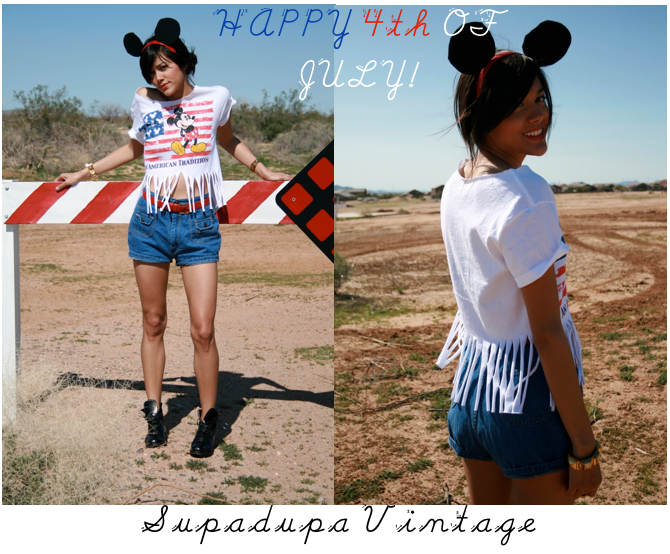 Lovely READERS
HAPPY 4th OF JULY!!
we want everyone to have an awesome weekend, we will not be in the office till Tuesday,
BUT we DO have an awesome FREE SHIPPING and SALE going on for this HOLIDAY WEEKEND!
WHAT IS EVERYONE WEARING???
our model in the picture is wearing some awesome high waist vintage shorts, a mickey mouse vintage cutoff american flag tee and a red belt with some awesome MICKEY EARS!!!
DO YOU LOVE??
Everyone BE SAFE and we LOVE YOU ALL!!
xoxo
SDVTG