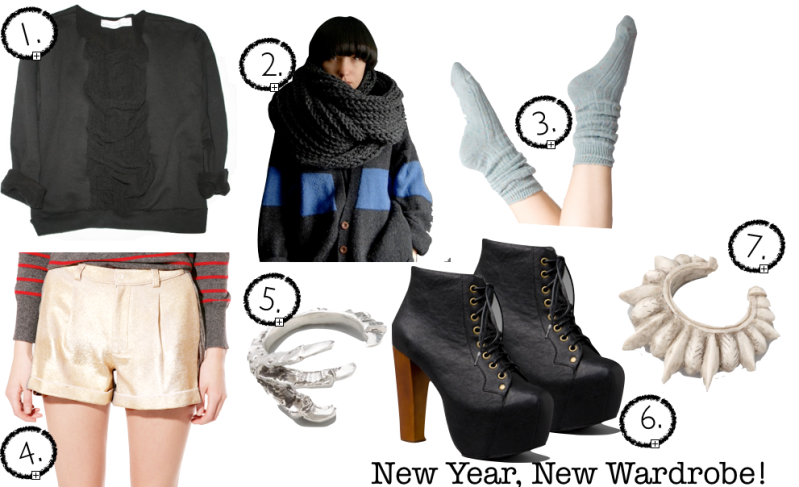 Thinking of shopping for a new outfit? Here is our suggestion on what to wear for this cold weather this month. Why not wear a shredded sweatshirt paired with a cowl knit scarf, with some amazing Yellow/Grey colored shorts, bulky scrounged up socks, a pair of Black Lita's, and cannot forget your jewelry. We paired the outfit with an awesome silver claw ring, and a tribal spike cuff to give the outfit that edge.
We love putting outfits together! Do you like it??
Give us your opinion!
1.
SDVTG LUXE Sweatshirt
2.
Yokoo Knit Cowl Scarf
3.
American Apparel Socks
4.
LCR Yellow Shorts
5.
Claw Ring by Pamela Love
6.
Jeffrey Campbell Lita Shoes
7.
Tribal Spike
Bracelet by Pamela Love
xoxo
SDVTG