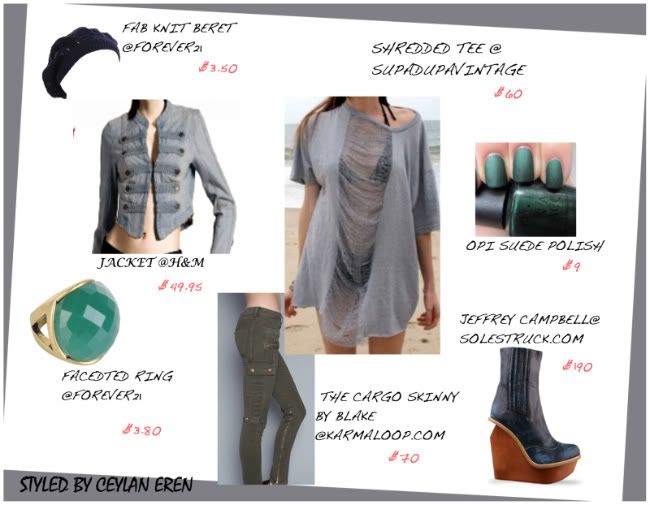 we thought shredded tees were just to wear for the Summer, but Fall is coming up and we thought, why don't we create a FALL LOOK with a SHREDDED TEE.
We love the Army Green color for this fall and brown, nude tones. We decided to pair our Grey Shredded Middle Tee with fall items.
What do you think, we ♥ it!
xoxox
SDVTG