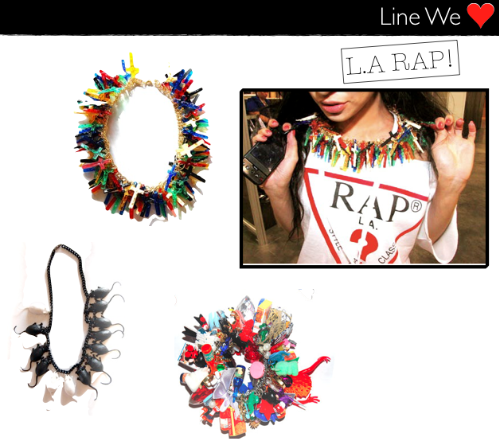 We are so in ♥ with Valerie
L.A Rap!
! line!
Supadupa Vintage will be carrying her Lace Jumpsuits in the store.
Valerie aka VALLY GIRL is one of our very good friends and we just needed to carry her items! Vally's designs are underground chic style, the name L.A RAP speaks for itself.
She doesn't design just clothing but also Jewelry. Amazing plastic cross necklaces, rat necklaces, and her fun fun unique Bracelet filled with random little charms.
So cute right??
She is a line to ♥!