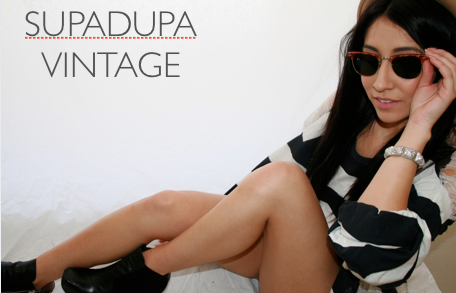 You are all amazing!!!!
thank you guys so much for your support
it really means a lot!
We want to bring the best of the best VINTAGE for everyone to LOVE!!!
what do you dolls think we should sell??
Rompers, Dresses, vests??? GIVE US YOUR THOUGHTS
GOOD NEWS: we are working on our website!! will launch in 1-2 months
we are sooo stoked!!
If you want to be a model for us and be the face for SDVTG
ALL FEMALE MODELS we are accepting apps now!
info@supadupavintage.com
ITS GOING TO BE THE BEST SHOOT that we every had!!
ONE AGAIN thank you so much
Bloggers
for the
LOVE
recent blog that featured SDVTG is
Dreamers Row THE BLOG
read read read all about it:
Dreamers Row The Blog
XOXOXO
SDVTG