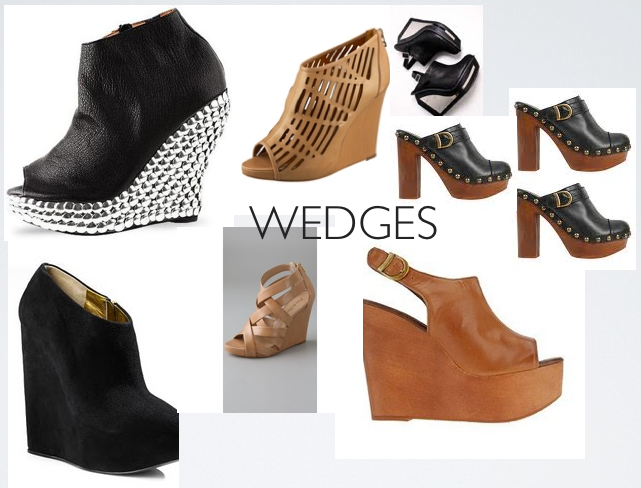 We totally forgot we had our OBSESSION post every week!
THIS babes are super HOT this summer!
especially all the Jeffrey Campbell wedges...
Whats on the pic are a pair of D&G black wedges, Pour La Victoire, and Jeffrey Campbells
Not just the WEDGE is in but the CLOGS!!!!
who is obsessed with these shoes???
We wanted to get a pair for our shoot but wow they are kinda pricey!
may be with our NEW website coming soon, we can sell amazing shoes!
WE are SO EXCITED for our website launch!!
WELL ENJOY THESE LOVELY WEDGES!
XOXOX
SDVTG