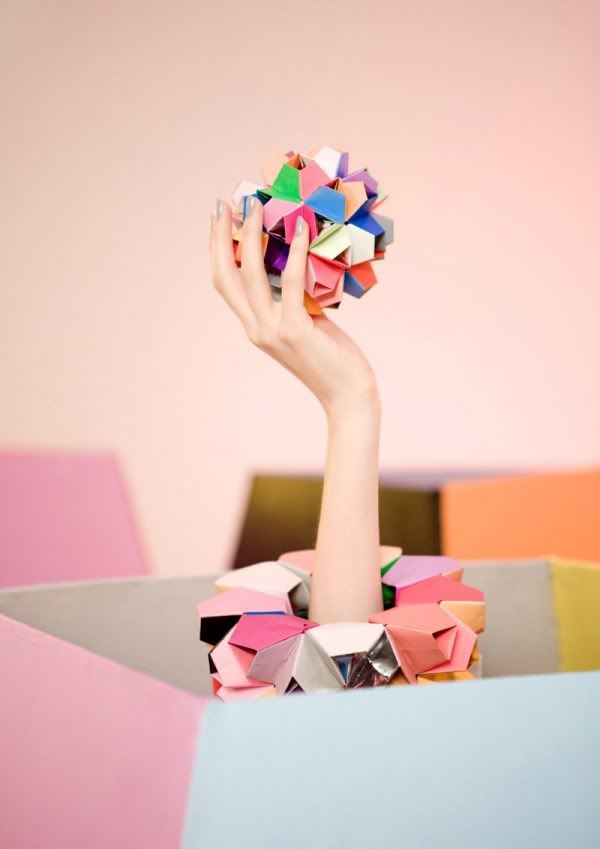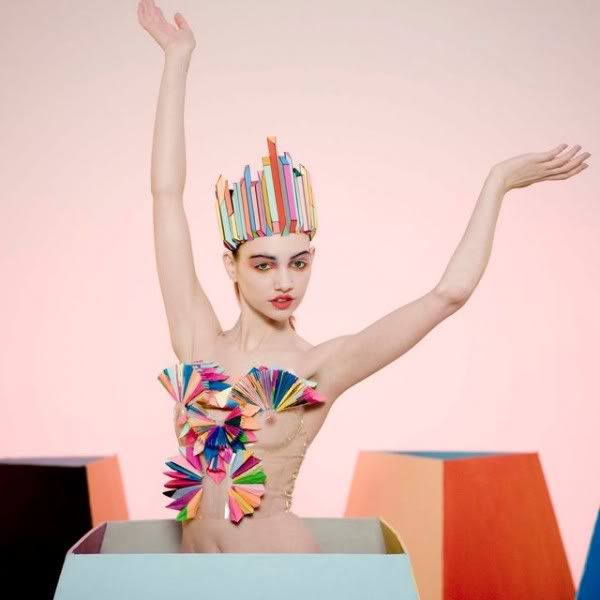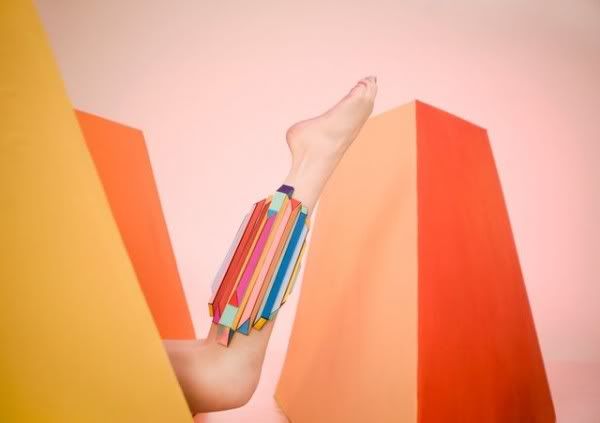 "Fred Butler
is a props stylist and accessories designer based in London. Directed by
Elisha Smith-Leverock
and styled by
Kim Howells
her a/w 2011
"Incandescent Meta-morph-incessant"
collection pieces, are mixture of colorful geometric shapes and luminescent materials unite with the dreamlike visual aesthetic of the director to create perhaps this great fashion film."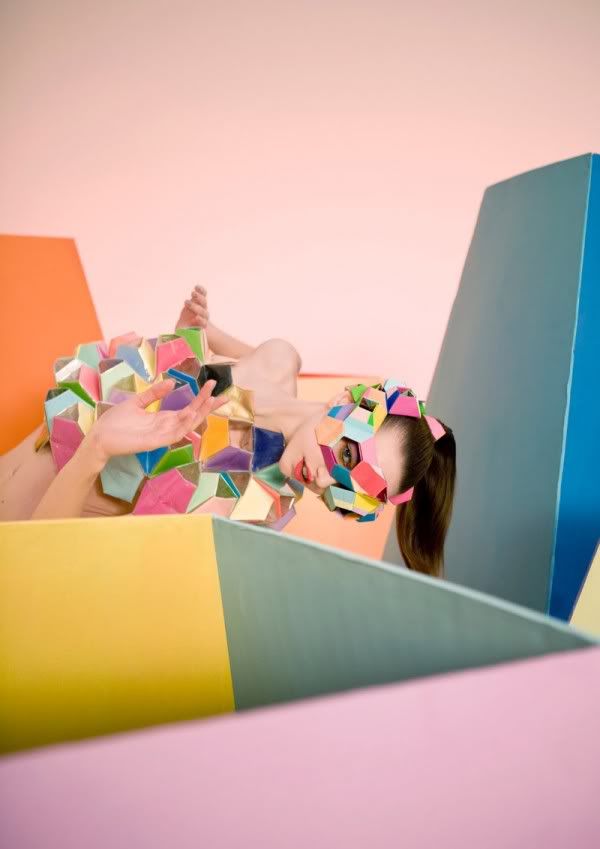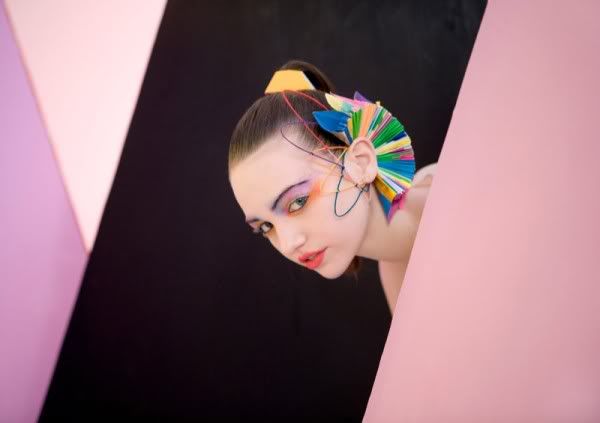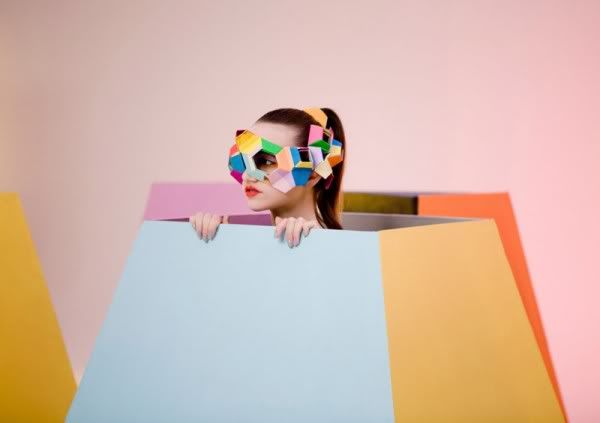 "Fred works with art directors, stylists and photographers to create imaginative one-off pieces for fashion stories to enhance the aesthetic of a shoot. Her work is characterized by the inclusion of everyday object to create a kitsch yet elegant aesthetic."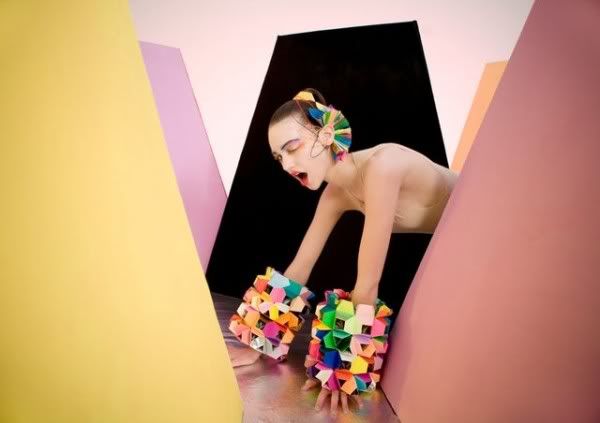 "Here are images of patchwork paper, playing around with painting via collage instead of actual paint. I've transposed my hobby and routes of designing paper-cut art into my accessories. Accumulating origami squares is the best source for collecting rare color and I initially fell in love with the craft by default, looking at instruction manuals when I bought the packs of paper. I wanted to celebrate this history to my story and run with the idea."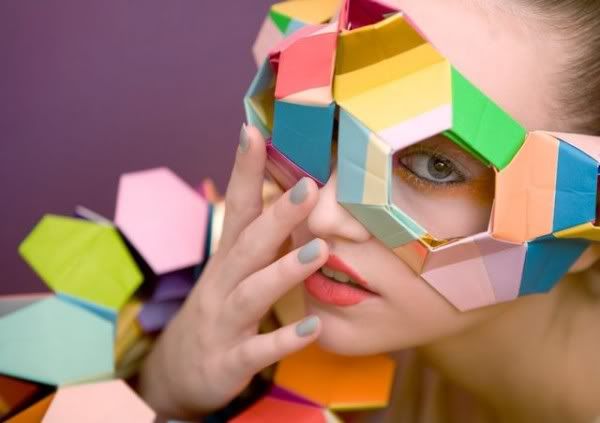 Incandescent Meta-morph-incessant Fred Butler A/W 2011 directed by Elisha Smith-Leverock from Elisha Smith-Leverock on Vimeo.