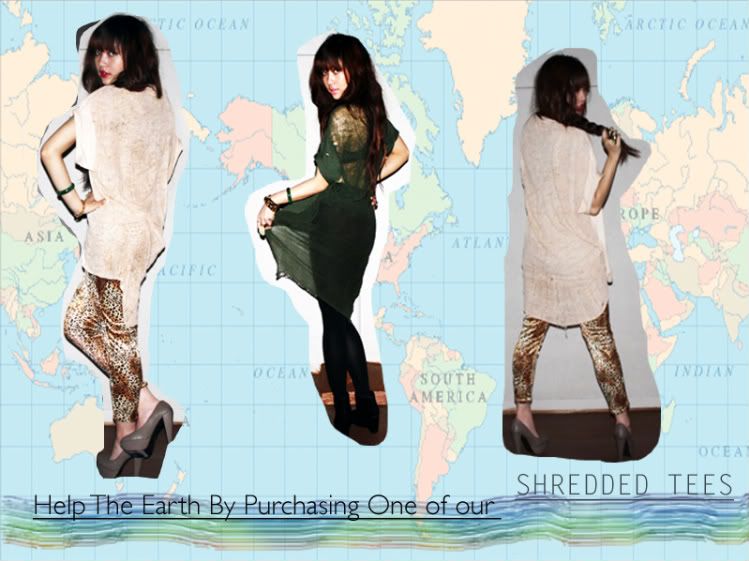 Hey Dolls we are so excited to be having a Supadupa Shreddie Sale for Earth Day. Why buy a NEW Tee if you can get an amazing hand made piece of art that is hand shredded and here is the catch, these tees are not NEW! They are vintage recycled tees that we shredd just for you! Purchase one today and help the environment RECYCLE!
You will receive a 15% off your whole entire purchase on any shredded item.
COUPON CODE:
EARTHDAY
SHOP
SUPADUPA VINTAGE
This code is only valid TODAY and TOMORROW ONLY!
Go Shop Now
xoxo
SDVTG