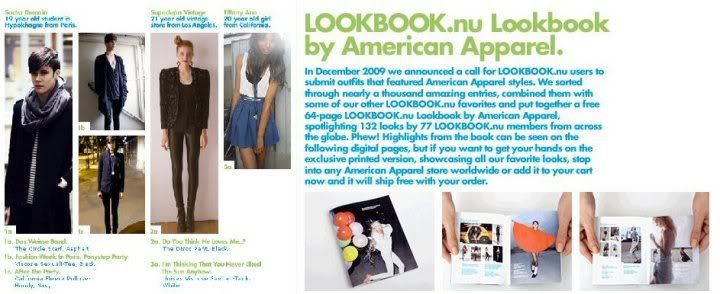 We are so loving this book. It is a brand new booklet that just came out for American apparel stores and online.
It features fashionistas around the world from Lookbook.nu wearing some American Apparel pieces on their pics.
This is the first collaboration with American Apparel x Lookbook.nu
We were wearing AA's famous greaser tight pants (Disco pants).
Our model Charlotte is in the pic and looks amazing in our vintage sequence jacket we sold a while back on our Ebay store.
Thank AA and LB for choosing us for the booklet. Everyones pics look so amazing especially our friend Olivia L. which was also featured on the book.
CONGRATS to everyone who's pics made it!!
Now if you would like that awesome book you can get it at all
American Apparel Stores
.
XOXO
SDVTG